ALL THE TOOLS YOU NEED TO —
Prevent or Fight Alzheimer's
The Age On Purpose community offers exclusive access to practical resources, a like-minded community and a certified ReCODE™ 2.0 practitioner.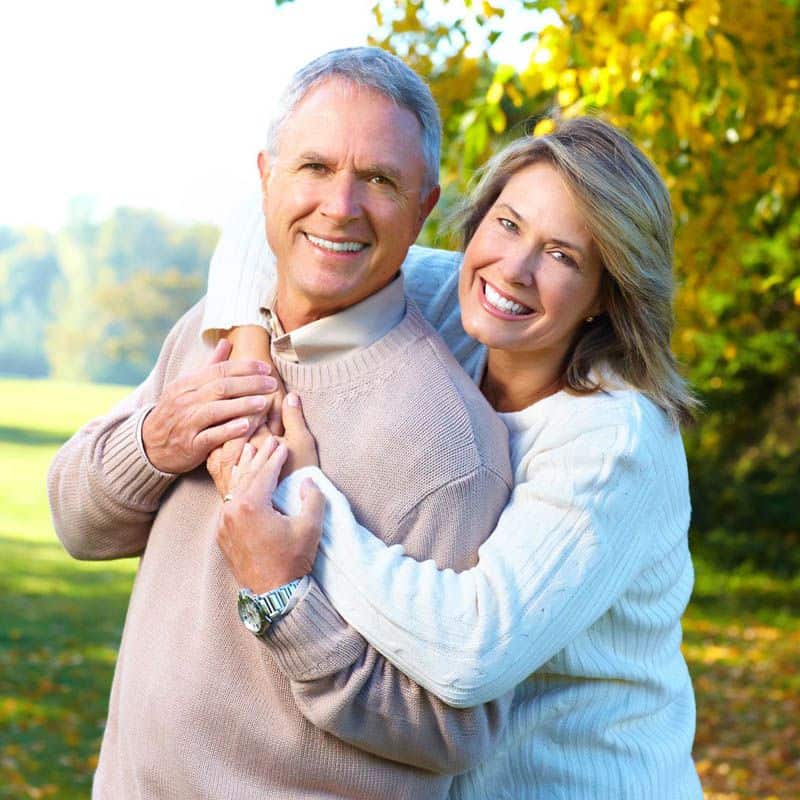 A Step-by-Step Program
Access a growing library of video guides and resources that teach the fundamentals of Alzheimer's prevention using clear, practical concepts.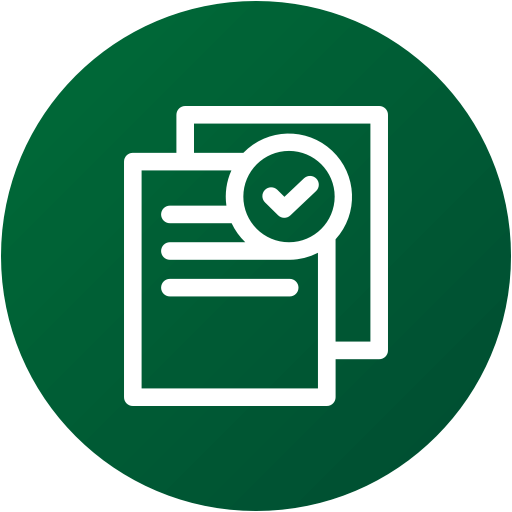 A Supportive Community
Enjoy the support and encouragement of a like-minded community as you adopt achievable and lasting lifestyle changes.
Live Group Coaching
Learn, share and ask questions during quarterly group calls with a ReCODE ™ practitioner.
YOUR DIAGNOSIS IS NOT YOUR DESTINY.
Don't let your future be dictated by Alzheimer's.
Whether you're facing a family history of Alzheimer's or you're worried
about early symptoms of cognitive decline, your future is not set in stone.
Within the Age On Purpose community, you'll learn how to apply the fundamentals of a proven protocol alongside a group of like-minded individuals, with exclusive access to Angela, a certified ReCODE ™ practitioner, who is also as determined as you are to Age On Purpose and avoid Alzheimer's.
IMAGINE HOW IT WOULD FEEL TO …
Confidently take the right steps for your own prevention.
Take the guesswork out of it by having the ability to measure your progress.
Erase the worry that you might be a burden to your family.
Share your journey with a community who understands.
Have a practitioner/mentor who knows exactly how you feel and who can show you the way.
So, if you or a loved one has early symptoms, you can often improve them. And, if prevention is your goal: This is your secret weapon.
Alzheimer's is not a mysterious, untreatable brain disease.
"It is a reversible, metabolic/toxic, usually systemic illness with a relatively large window for treatment in the early stages" – Dr. Bredesen
84% of participants with early symptoms saw improvement.
During the 2020 Proof of Concept clinical trial, 84% of participants didn't just slow down their symptoms, they improved their cognition!
The first survivors of Alzheimer's are already out there.
In Dr. Bredesen's latest book, seven people describe their experience with Alzheimer's and coming out of it. They've been thriving for years now!
THE TRUTH IS – THERE'S MORE THAN ONE WAY TO ADDRESS ALZHEIMER'S.
I have a long family history of Alzheimer's, I'm 59 years old, and I intend to be the first in my direct maternal line to prevent the disease. I also want to empower you to be confident in your ability to reduce your risk, avoid Alzheimer's, or help a loved one. As a Functional Diagnostic Nutrition Practitioner certified in the ReCODE ™ protocol, I've committed my career to getting the facts to those who need them. And you should know: There's a lot you can do to prevent Alzheimer's or fight it, even if early signs have already started.
That's why I designed a unique, step-by-step, interactive community. It makes understanding a research-based protocol — and turning it into your lifestyle — easier. The information, resources, lab testing opportunities and support are all in one place, and you have exclusive access to me within the group.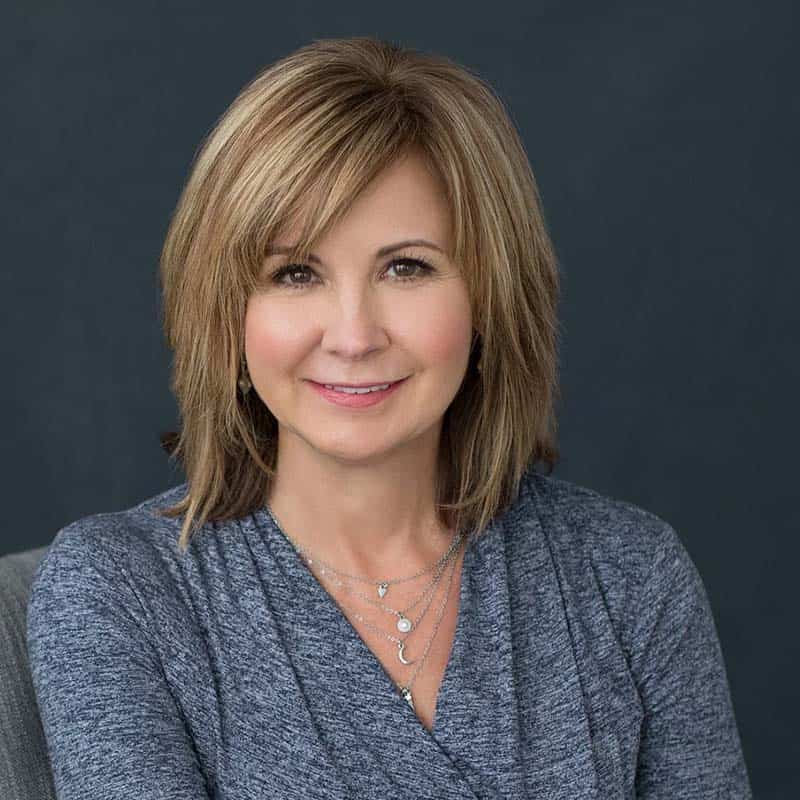 ANGELA CHAPMAN, Health Educator, Functional Diagnostic Nutrition Practitioner, and ReCODE ™ 2.0 certified.
As a part of our community, you will:
Learn to use your lifestyle to prevent or fight Alzheimer's.
Knowing where to start can be overwhelming. That's why we've included easy to understand video education and resources within the community. We focus on progress, not perfection. You'll feel comfortable and supported as you adjust your lifestyle and learn to use your own data to measure your progress.
Benefit from personalized guidance.
Every person is unique, so you'll have ongoing access to ask me questions in a group setting. If you would like a more in-depth understanding of your personal circumstances and lab data, you can book one-on-ones for an additional fee.
Fend off Alzheimer's as part of a group who cares.
As you learn the protocol, you'll have direct access to a vibrant community of like-minded individuals. Our group is as determined as you are about taking the reins to a future that is not predefined.
Confidently take the right steps to fend off Alzheimer's.
You'll have exclusive access to a vibrant community of like-minded individuals with the same goals. We know there are no guarantees, but we are as determined as you are about using a logical, research-based approach to take the reins to a future that is not pre-defined.
WHEN IT COMES TO PREVENTING OR FIGHTING ALZHEIMER'S —
The biggest mistake you can make is to wait.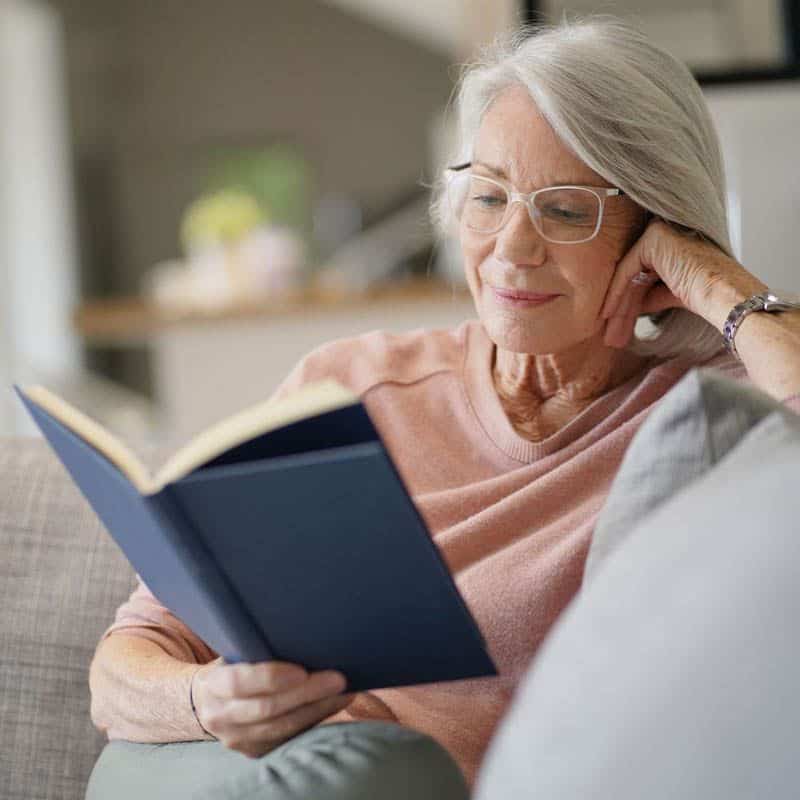 Alzheimer's is sneaky. By the time you have symptoms, the disease is well underway, which means — no matter where you are in your journey — the best time to get started is right now.
I have watched many of my family members battle the disease. Yet, despite my genetics, I'm confident that I'm preventing my own Alzheimer's diagnosis and believe you deserve the same level of confidence.
The sooner you apply it the better it works.
Defying the odds starts here.
Most importantly, you will gain the courage, clarity, and confidence needed to navigate your journey with the support of a practitioner and a community who gets you.
Here's what you get within your age on purpose COMMUNITY:
STEP 1
Practical, video-based education.
Watch short, easy-to-understand videos at your own pace. You'll learn the what, why and how of preventing Alzheimer's or reversing early symptoms of cognitive decline.
New videos are added or updated regularly!
STEP 2
Access to live group calls via Zoom.
Our members-only quarterly call provides encouragement and connection with others who are preventing their own diagnosis or helping a loved one.
Ask questions and interact with Angela and others during our group calls.
STEP 3
Information to pursue lab testing.
Learn the why, what and how of Cognoscopy testing, recommended to uncover the hidden contributors to Alzheimer's so you can do something about them before you have symptoms, or as early as possible. You'll even learn how to order a few tests on your own to independently track your progress.
Know your numbers in order to personalize your program.
STEP 4
Discounts on supplements.
Get your own supplement account and share my practitioner discount on high-quality brands that are recommended for those following the protocol and personalized according to your lab results.
You'll learn which supplements you actually need.
STEP 5
Tons of extra resources and support.
Get everything you need to successfully navigate the protocol, like grocery lists, recipes, and other practical resources. With the right knowledge and the support of a community, you can naturally adopt a lasting lifestyle designed to prevent Alzheimer's or improve early symptoms.
Let's do this, together.
You might still be wondering…
Can Alzheimer's disease be prevented?
New research is paving the way for prevention as the scientific community turns its focus toward risk-raising modifiable lifestyle factors. While Alzheimer's is most commonly diagnosed in those over the age of 65, it begins a decade or more before cognitive symptoms prompt a doctor's appointment. Waiting for symptoms to appear is risky because it's impossible to prevent a disease you already have. By the time symptoms begin impacting activities of daily life, the disease is well underway. PreCODE is the best overall preventative strategy available.
How much does the program cost?
We firmly believe that everyone should have access to life-transforming information, so we offer the Age On Purpose at an affordable monthly rate. Use the link below to view pricing options.
Will it reverse symptoms my loved one is already showing?
There are too many individual variables to know for sure. These variables include age, how long you or your loved one has had symptoms, knowledge of underlying contributors, and fidelity of implementation. That said, there's no downside to the healthier lifestyle that's foundational to the approach. For those with a long-term diagnosis of Alzheimer's, it's less likely that symptoms will improve. The question to ponder is: How much will healthier choices improve behavior, sleep, inflammation, and other health issues that impact quality of life? As an added bonus, the health of family caregivers tends to improve as they participate with their loved one.
What about lab testing?
Created by Dr. Bredesen, a cognoscopy is a series of lab tests aimed at identifying the unique factors that are contributing or could contribute to cognitive decline. If you choose the "Age On Purpose Membership + Personalization" option you'll be given the choice to upgrade your package to include customized lab testing recommendations, orders, and a one-on-one educational review consultation with Angela once you have your results.
It's hard to know who to trust; what are Angela's qualifications?
​As a health educator, Functional Diagnostic Nutrition Practitioner, and certified ReCODE™ 2.0 practitioner, Angela's approach is holistic, scientific, educational, and collaborative. She's not a doctor. She doesn't diagnose or prescribe medication. She does, however, empower you to improve your brain health through the functional wellness practices that are foundational for the prevention, reversal, and better management of Alzheimer's disease. These include testing information, educational reviews of lab results, lifestyle and supplement recommendations, and implementation support.
What if I want more personalized attention?
As part of your program, you'll have ongoing access to ask questions in a group setting. If you would like a more in-depth understanding of your personal circumstances and data, please select "Age On Purpose Membership + Personalization" or schedule a one-on-one call with Angela before you start.
Who is this program not ideal for?
Embracing Bredesen's Protocol can help most feel better and the Age On Purpose Membership provides tremendous support for family caregivers who want to help a loved one with the protocol. The best results have been achieved in those aiming to prevent Alzheimer's or those who do not have advanced Alzheimer's.
The program works least well for those who:
have advanced Alzheimer's
are over the age of 80
do not fully comply with all aspects
do not have the support of their spouse/family in following the protocol
Will my insurance cover the lab testing?
Lab tests ordered through Angela Chapman are not reimbursable by insurance. Many of the lab tests are not standard and as such are not ordered by primary care physicians or neurologists.
Have another question? Don't hesitate to ask.
Lock in the lowest fee for your Age On Purpose community membership by taking action now. The monthly fee will never increase for the life of your membership.
Age On Purpose
Membership
$75/month
Access to our beautiful, private group platform.
Group Welcome/Orientation call via Zoom; recording provided if unable to attend.
Video education and resources to learn the fundamental principles for preventing Alzheimer's.
Practical guidance as you apply each principle to your lifestyle with confidence.
Exclusive access to quarterly group Zoom calls, discounts on supplements, ongoing education, support, and a group of your like-minded peers.
Age On Purpose Membership
+ Personalization
$1500 plus $75/month
Everything included in the Age On Purpose community.
A 60-minute initial Zoom call with Angela to ask questions, review your health history, and get personalized advice based on your circumstances.
The basic Cognoscopy tests, with email support during the process.
An educational lab results review via Zoom with personalized lifestyle and supplement recommendations
You will be directed to the $75/monthly checkout page. Then you will see a link to schedule your initial Zoom link ($195). The balance of $1305 is due after the initial call. 
Current pricing will be offered for a limited amount of time. Join now for the lowest fee.
IN A PROOF OF CONCEPT CLINICAL TRIAL OF THOSE WITH EARLY SYMPTOMS OF ALZHEIMER'S,
84% experienced significant improvement over multiple metrics of cognition.
Here's what Angela's clients are saying about their experiences practicing Dr. Bredesen's Protocol
"I joined Angela Chapman's Direct Access program 6 months ago and also got started with the lab testing. My brain is no longer foggy and I don't have to work so hard to think & remember. Doctors can't and won't do for you what Angela has already done for me. She is a wonderful and brilliant teacher and practitioner and just a very kind, hardworking woman."
Ellen K.
"I absolutely love how you have organized the content."
Kristen M.
"I love the way you've set up the content guides. They're concise and interesting and I've honestly enjoyed every one of them. I also like the fact that you're approachable and understandable. As much as I respect and appreciate Dr. Bredesen, I sometimes get lost during his videos, so I'm grateful for your explanations."
Denise P.
"I liked when you reviewed the panel of your mom. It helped me see all she could have done to address her Alzheimer's."
Nancy S.
"I just want you to know how much I appreciate you taking the time to talk with me today. I learned so much, and best of all, I feel some hope for the first time in a long time. I really had given up on ever feeling better again."
Denise P.
"I think everything is spot on. Great job! I am thankful."
Charles N.
"I am very grateful the time you have spent creating video and pdf guides for us to use and to look back on. Your videos are professional, concise and easy to understand. I appreciate that you take time to answer any questions we have. You have created an amazing source of information for those of us who are working our way through the Bredesen Protocol. If it hadn't been for you and your guidance and your knowledge I would have quit long ago. I'm especially thankful for being in the membership group where we can stay in contact with you. THANK YOU…THANK YOU"
Ellen K.
You will never feel pressure from us to take action, but the truth is —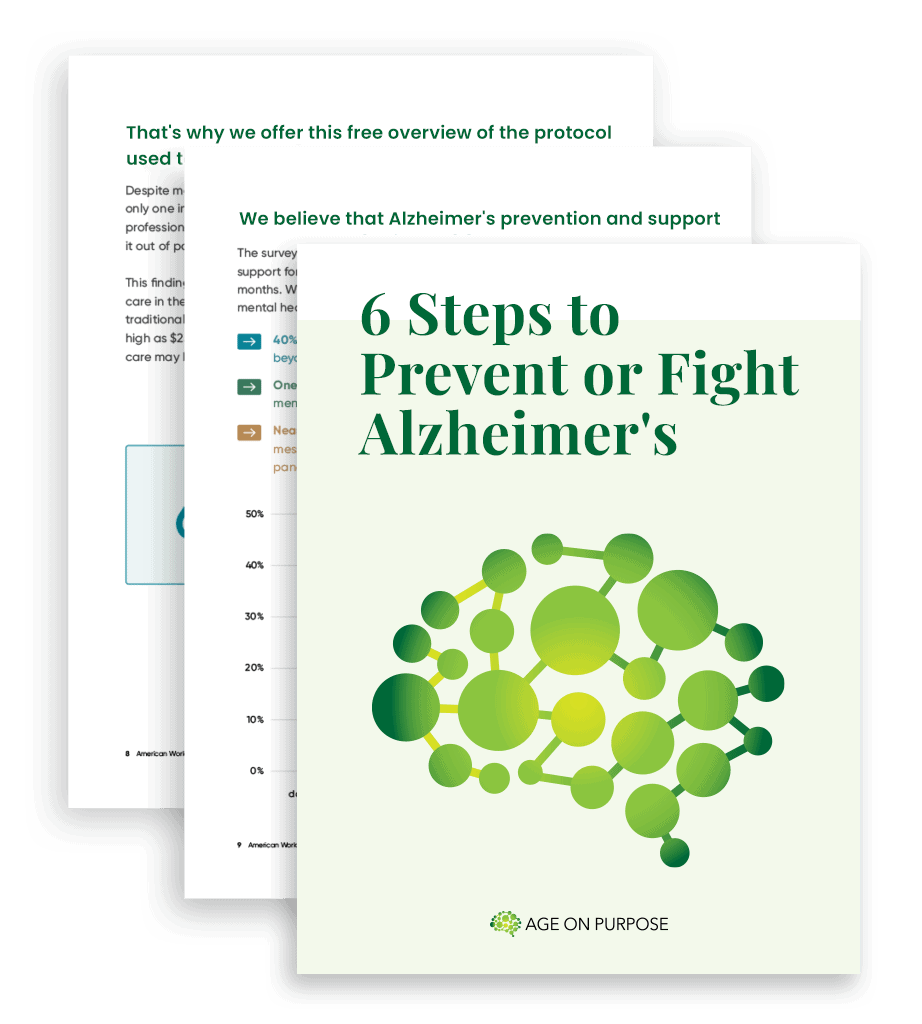 6 Steps to Prevent or Fight Alzheimer's
We believe that Alzheimer's prevention and support ought to be accessible and affordable for all who need it. That's why we offer this free overview of the protocol used to help thousands of people defy the odds and protect their brains.